Book now
Activities at The Skyros Centre, Greece
Opening to Intimacy with Tim Broughton
Sun 6 - Sun 13 Sep 2020
In this workshop you are guided on a journey into the realms of touching and being touched physically, emotionally, and spiritually. It is virtually impossible in our culture to grow up free of fear in the realms of emotional, sensual and sexual relating. Our habitual and often unconscious patterns - which we believe can protect us - frequently become barriers to intimacy with the people we meet, with our loved ones, with our own being, and with spirit.
We aim for balanced numbers of women and men for this workshop.
The workshop consists of simple meditations, guided processes, dance and open sharing circles to lead us into real friendship with and acceptance of those patterns - in ourselves and others - and open beyond them. Through opening to our natural innocence we free ourselves into playful, joyful and loving relating.
Tim works always with an honouring of personal boundaries that lead you to grow in trust and confidence in your own intimate, sensual and sexual relating. This can open the doors into the rewards of heartfelt meetings in your life. They may be light and joyous, in honest friendship, or where sensual and sexual pleasure becomes deeply nourishing and a doorway into spiritual consciousness in love-making.
The workshop creates the possibility to:
notice what's happening inside you – what you are feeling – your wants, needs and desires

become aware of resistances and see how we prevent intimacy by holding back and not allowing our feelings to move in us

see how honouring and sharing honestly what is happening in us brings us closer to ourselves, to the core of our being, and closer to others

develop sensitivity and openness to feeling, hearing and seeing the other

allow our vulnerability as a creative choice which honours our being and opens our heart

discover more intimacy with ourselves and how this supports intimacy in others

experience the pleasure of letting go into trust, playfulness and tenderness

be deeply touched by life as it unfolds moment to moment so that you can experience more aliveness in your life
This workshop is open to anyone who wishes for more intimacy - whether you are single or in an ongoing relationship.
---
What's included?
Tim's Masterclass is held at the Skyros Centre on Skyros island in Greece and runs for three hours per day. The price of £745 includes seven nights half board twin shared accommodation in the village or by the sea plus morning yoga and afternoon singing with Luke Meredith. Single upgrades are available. Chat through the website, call +44 (0)1983 86 55 66 or email holidays@skyros.com to discuss your requirements.
---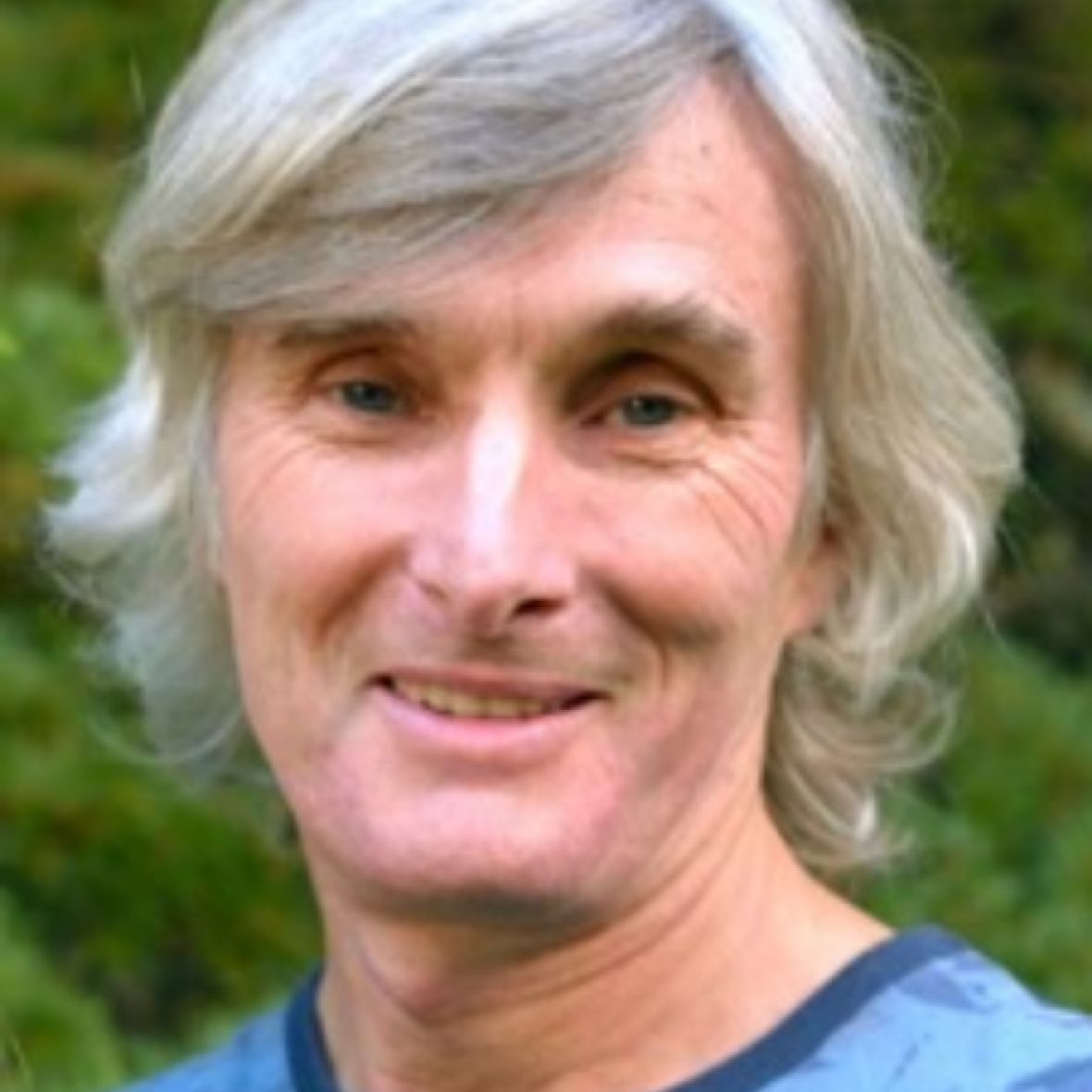 About Tim Broughton
Tim Broughton has been leading workshops for over 25 years for people who are interested in their personal growth and development as a way to transform their daily lives into one that is more loving, satisfying, harmonious and joyous.
Tim also sees individuals and couples counselling and therapy. His work offers a creative and safe space within which to explore the essential themes of our lives, gradually healing our wounds and freeing ourselves from the ways we limit ourselves, so we can live our lives with increasing freedom and creativity, rooted in love and truth.
He has been teaching 5Rhythms Dance for very many years having studied and trained with Gabrielle Roth who developed this practice.