Activities at
Storyteller-in-Residence with Dawn Ellis
As Storyteller-in-Residence, Dawn will be preparing and working on stories and performing them, as well as gathering snippets and shreds of story from Atsitsa itself. She will weave these together and conjure new concoctions throughout the session.
"We have used Storytelling to talk about the important things since we lived in caves and stories are fundamental to the way we understand our lives. You can change a lot by re-telling your own stories - and ancient myths and fairy tales can put down deep roots into our psyches and enrich our lives."
As an actor and performance storyteller, writer and broadcaster Dawn has told stories all her life – she has a mission to put storytelling skills into the hands of people who can make a difference. She is a compelling storyteller herself and Dawn inhabits her characters, as she performs traditional Myths and Fairy tales in organisations of all shapes and sizes.
"Dawn Ellis is a mesmerising and accomplished story teller who can easily mix up and mash up ancient myth and cockney rhyming slang, old stories with rich themes that make them relevant to today's audiences…. Few understand the deep healing in stories and the reasons why we sapiens like to listen. Dawn is a born story teller, with telling in her DNA." (Monique Roffey)
---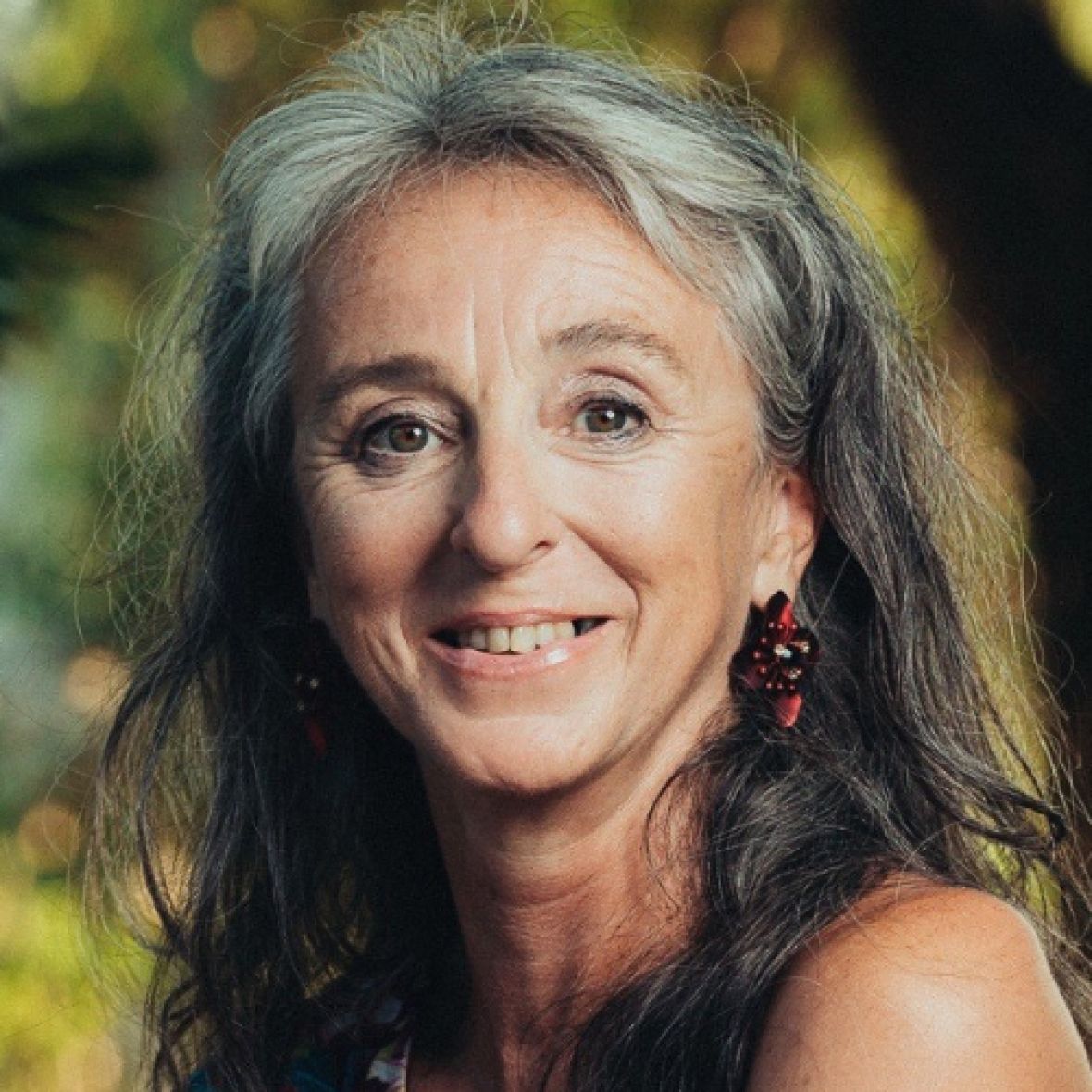 About Dawn Ellis
Founder of Storytellinghq, Dawn is Storyteller-in-Residence at Atsitsa, performance storyteller, facilitator, writer, broadcaster, keynote speaker and leadership trainer.
She is as fascinated by the stories we tell ourselves – about ourselves, as by the captivating old stories that she hunts down and brings back to vibrant and relevant life.
As a facilitator in the public and business domains her mission is to put storytelling skills into the hands of people who can make a difference. She is a compelling yarn spinner and likes to get under the skin of stories, finding deeper meanings in the familiar archetypes – especially in these strange times.
Dawn is Storyteller-in-Residence in Atsitsa from Saturday 13 to Saturday 27 August 2022 (AT5 & AT6).