Book now
Activities at Atsitsa Bay, Greece
Yoga & Meditation with Ellie Ramsby Herrera
Sun 12 - Sun 19 Sep 2021
Morning flow – open for all levels
A gentle slow-paced vinyasa yoga class that aims to prepare you for your day. The session links breath, movement and meditation into a seamless creative flow but this is not your typical vinyasa class. Instead, you will take enough time necessary to explore the deeper work of each posture without rushing the movement and the breath; keeping a balanced pace between stillness and movement, strength and ease, activity and rest. The class concentrates on aligning the bones and working the muscles efficiently without forcing your body into "the right shape". Instead you are encouraged to explore traditional yoga postures in an experiential and non-traditional way at a pace and level that suits you.
Afternoon flow – open for all levels
This class combines slow-paced vinyasa yoga that links breath, movement and meditation into a seamless creative flow, with a deep yin and restorative relaxation practice during the second half of class. The session offers you the space to open up to exploration of the inner experience through an introspective physical yoga practice in which you can surrender to body consciousness. The aim of the session is to leave you restored and renewed, while inviting a deeper insight into the wisdom and balance of the body and spirit.
---
What's included?
Ellie's course is held in Atsitsa Bay on Skyros island in Greece and is part of the wide range of courses and activities available. The holiday includes full board twin shared accommodation in an eco-hut. Single upgrades and twin shares in the house are available. Chat through the website, call +44 (0)1983 86 55 66 or email holidays@skyros.com to discuss your requirements. Find out more about this holiday here.
---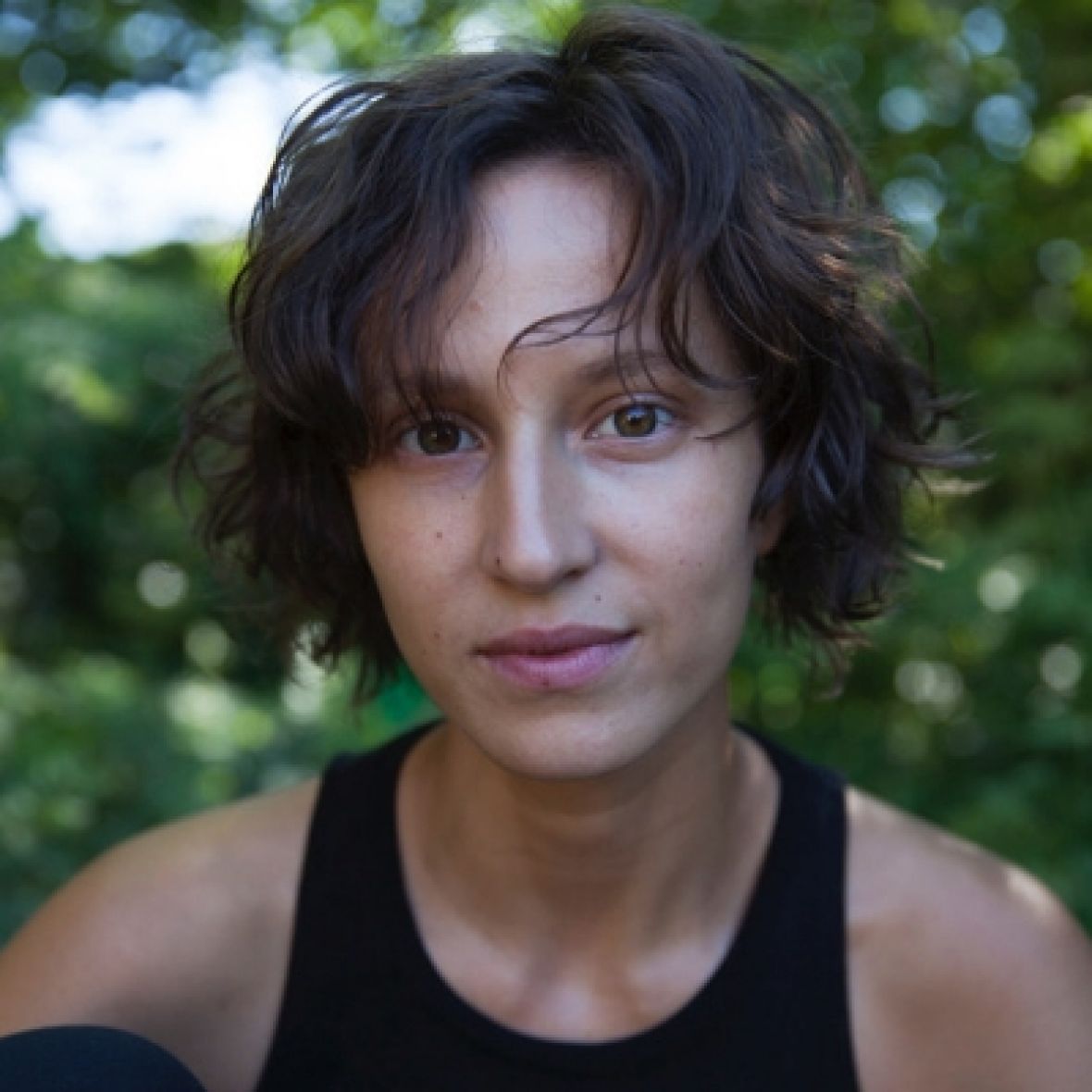 About Ellie Ramsby Herrera
Eleonora has taught yoga since 2008. She is a Senior Yoga Teacher with Yoga Alliance Professionals and an accredited Yoga Teacher Training director – developing and running 200-hour teacher trainings in both London, Stockholm and Lisbon.
Additionally, Eleonora offers CPD (Continuous Professional Development) courses in teacher development and teacher mentoring for professional yoga teachers. She's a regular guest teacher offering workshops and public classes at a variety of studios, one of them being Triyoga, Europe's leading yoga centre in London.
Between 2015-2016 she co-founded and co-managed the current London based independent yoga studio One Yoga London. She then decided to shift gears and continue her teaching path on a more independent and freelance basis alongside her academic studies. Eleonora recently joined yogobe's team of teachers, Scandinavia's largest online yoga platform where she offers restorative yoga, pranayama and meditation sessions.
Eleonora holds a BA (Hons) in Contemporary Dance from London Contemporary Dance School and a Masters in Effective Learning and Teaching from the Institute of Education, University College of London (UCL). She continues her depth of study through her PhD studies at The Department of Education, Society and Practice at the Institute of Education UCL.
For more about Eleonora, see www.eleonora.london/
What people say about Eleonora and her courses:
Brilliant. Calming and encouraging - great way to start.
Best yoga teacher ever! Would come back for her.
Loved it. Amazing - great way to start the day.
Very supportive.