Book now
Activities at Atsitsa Bay, Greece
freedomDANCE with Alex Svoboda
Sat 8 - Fri 21 Jul 2023
Join this class to have a taste of freedom and take that sensation into your life!
Freedom to move your body without learned steps or routines;

Freedom to let go of comparisons, judgments and criticisms;

Freedom to be yourself and connect with others.
Each time, your dance is your unique experience. And yet, it is done in great company. You get lots of permission to do what's true for you and enough support be reassured and relaxed.
Our class is a shared journey through a dance cycle:
First, we open our bodies to move with breath, weight, space and each other;

Then, we let our dance develop and transform, releasing old patterns and finding new ways to move and relate to ourselves and others;

Finally, there is time to integrate our experience through sharing our dance and being present to our own sensations and our connection with the rest of the room.
There are exercises and guidance to encourage your curiosity and learning; there is also space to dance without any instructions, to process what you have learnt… and just for the fun of it! There is great music, that is specially selected for each session, to serve us throughout the class.
---
What's included?
Alex's course is held in Atsitsa Bay on Skyros island in Greece and is part of the wide range of courses and activities available. The holiday includes full board twin shared accommodation in an eco-hut. Single upgrades and twin shares in the house are available. Chat through the website, call +44 (0)1983 86 55 66 or email holidays@skyros.com to discuss your requirements. Find out more about the fortnight (AT2) here and the one week holiday (AT3) here.
---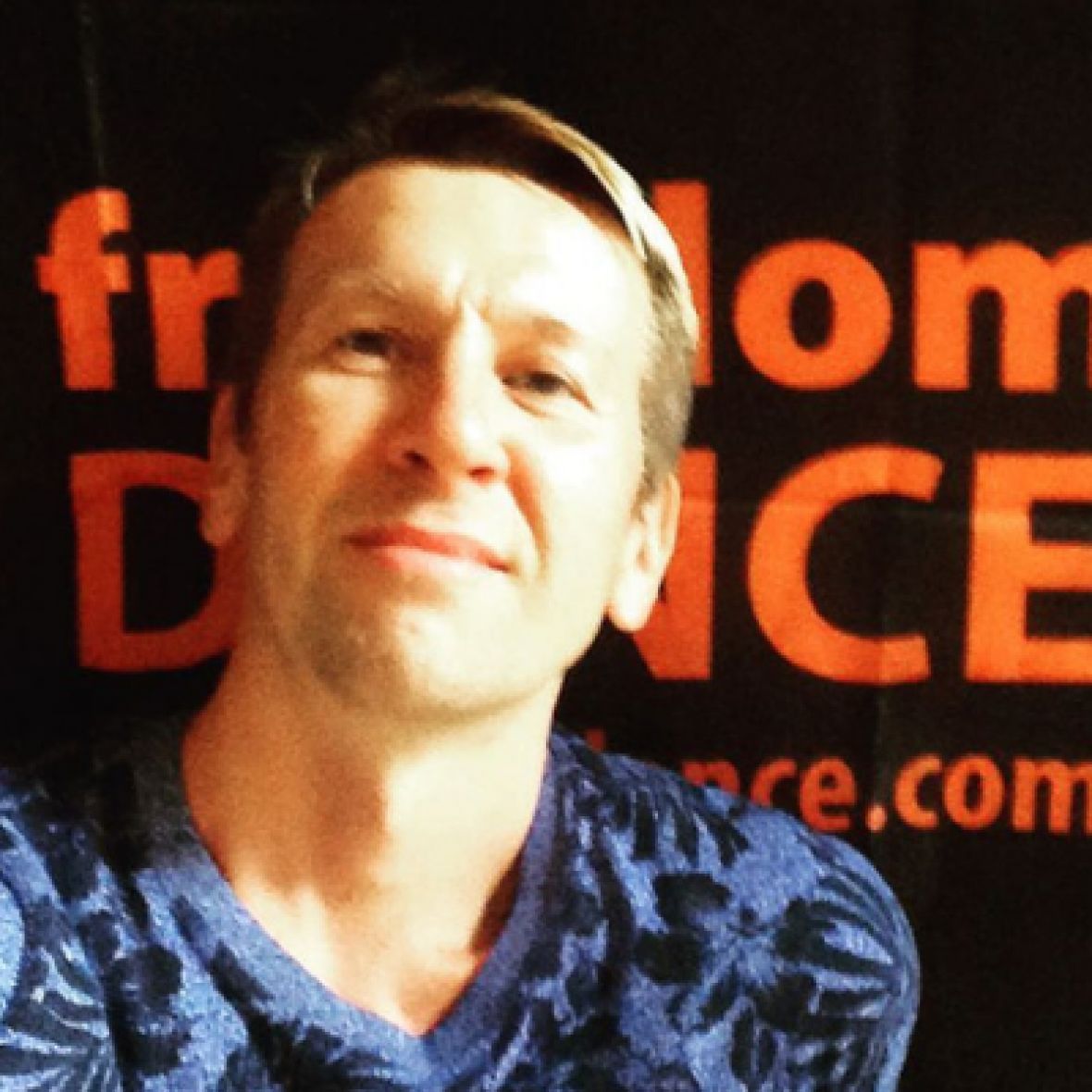 About Alex Svoboda
The liberating power of dance seems to flow naturally out of Alex and spread to those who come to his classes.
Alex has lived in three countries (Russia, US and the UK), studied at five universities and colleges, received his Ph.D., worked as an analyst and manager at world's leading organisations, including the legendary management consultancy McKinsey & Company. He has trained as a 5Rhythms teacher directly with Gabrielle Roth, certified as Open Floor teacher and has been studying with Anna Halprin. He is a University instructor and an experienced corporate training facilitator.
Alex offers a method of dance meditation that is highly accessible, simple and at the same time deep and potentially transformational. He teaches regularly in London, Cambridge, Dubai, Moscow, St Petersburg, Kiev and other cities. He has founded freedomDANCE, a school of dance meditation and conscious movement with over 30 teachers and trainees working in over 30 different cities.
Alex explains 'Each of our classes is an opportunity to have a taste of freedom. What kind of freedom? Freedom to breathe and move. Freedom to notice and accept what is happening inside ourselves and around us. Freedom to open up to something bigger, something that transcends our everyday ideas and calculations. Freedom to be yourself and share yourself with others…'
What people say about Alex and his courses:
Wow! Alex is an amazing addition to the teaching staff. I LOVED his freedom dance course and would love to see him here in the future. Such an inspirational, kind and gentle person.
All six course (morning dance, bodywork, comedy, morning yoga, writing and singing) were excellently conceived and delivered.
Freedom dance eye-opening, uplifting and enriching experience for someone not flexible.
Alex's exploration of dance is highly recommended.
Alex's dance classes inspirational.
Alex is superb, humble, wonderful and skilled.
I could tell the instructors really cared because they would all often offer additional support or extra material with any individual interested - even if it meant them working additional hours.
Every instructor was patient, kind, helpful and accomplished what was set out.
All the teachers really passionate about what they do and feel like part of the group. Great work in helping us feel like a group and have loads of fun!
Did the dancing course, was excellent.