Book now
Activities at Atsitsa Bay, Greece
Performance Art, T'ai Chi with Richard Layzell
Sat 2 - Sat 9 Sep 2023
Performance Art is for everyone, an adventure in time and space, a fantastical challenge, a chance to discover and celebrate our unique creative selves.
In this four-day course we will explore together this special place where many different art forms meet: sculpture, voice, poetry, creative writing, movement, sound and costume, finding an area of interest that is both comfortable and exciting for each person. We can then become playful and mischievous within our chosen fields, collaborate and support each other. We will then be in a position to explore how we can relate to the many spectacular locations in and around Atsitsa and also think about our potential audiences.
We will record these unique experiences, memories and achievements through video, photography and sound recording, to take home and treasure, undoubtedly surprising ourselves.
Richard is internationally considered an innovator in Performance Art and has taught master classes in this field for many years, all over the world, from Beijing to Birmingham. He is known for his supportive and empowering style of teaching.
---
What's included?
Richard's course is held in Atsitsa Bay on Skyros island in Greece and is part of the wide range of courses and activities available. The holiday includes full board twin shared accommodation in an eco-hut. Single upgrades and twin shares in the house are available. Chat through the website, call +44 (0)1983 86 55 66 or email holidays@skyros.com to discuss your requirements. Find out more about the fortnight (AT6) here and the one week (AT7) here.
---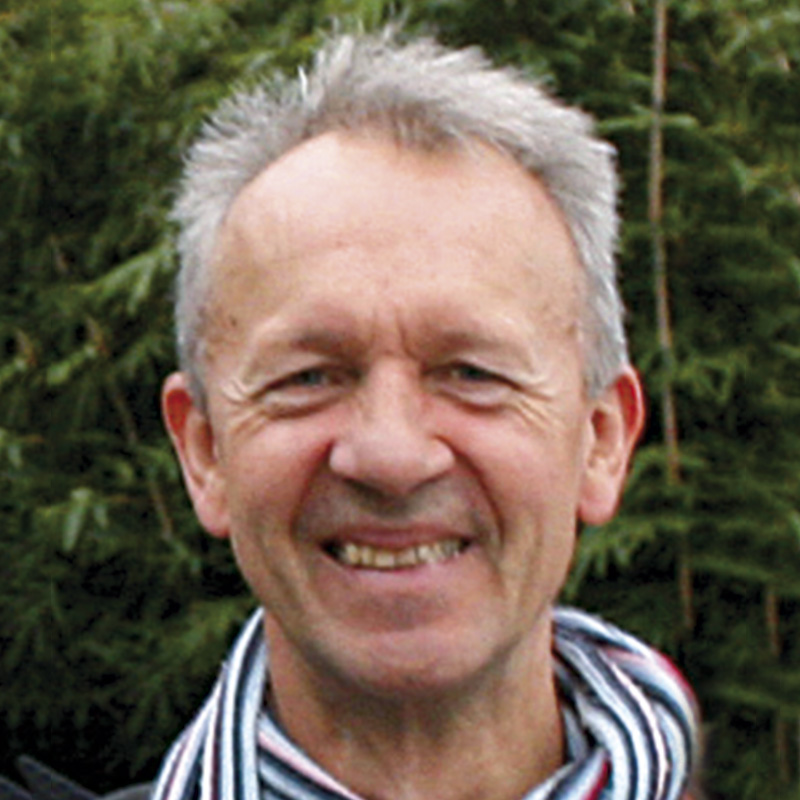 About Richard Layzell
Richard is an award-winning artist who exhibits and performs worldwide. His expertise includes performance art, photography, sculpture, film-making, design, drawing and creative writing.
With over 20 years experience in group facilitation, Richard regularly runs workshops in creativity in the UK and internationally. He loves working with groups of all kinds – recent highlights include dancers in Taipei, taxi drivers in Shanghai, students in Prague, learning disabled people in Glasgow and nursery school children in Essex.
He has shown his work at Tate Britain and the South Bank Centre in London. In 2014 he co-directed and designed GLORY, a major commission for the Commonwealth Games at the Tramway in Glasgow. He lectures nationwide, leads a degree course at the University of the Arts in London and regularly works as a mentor to other artists. He has also worked as an artist in business, with the mission to bring more lightheartedness and community spirit to the workplace.
He is known for his playful and irreverent sense of humour and for inspiring creative risk taking. He delights in supporting other people to (re)discover and develop their spontaneity and creativity.
What people say about Richard and his courses:
So patient with Tai Chi, so patient and easy to follow. Very rewarding.
Richard – fantastic – welcoming, respectful, inspiring.
Absolutely incredible director. His care and time for all of us was amazing - the best.
Loved his calm, peaceful facilitation ensuring a feeling of safety and he was super funny.
Richard Layzell was the best facilitator ever in 20 years of my being here.
Richard is relaxed, caring, warm, gentle and positive approach as director was wonderful.
Richard as ever playful, mindful, humility, wise, encouraging, no big egos!
Richard as director had a calming effect and wonderful art of inclusivity. Love his quirky style.
A special mention to Richard for bringing it all together.
Richard's energy was so wonderful, as was the attitude he encouraged - full of wonder. Playful, creative, in touch and sight and sound with nature. I feel connected in all sort of ways.
Richard Layzell is such a skilled Director who gives his all and really brings the community together.
Very meditative and healing. Thanks Richard.
Valued Richard for great leadership and holding of community.
Tai Chi excellent.
Effortlessly held the group with fun and ease.
You gave us the invitation to explore the world afresh, to be open again to the wonder of the world!