Book now
Activities at Atsitsa Bay, Greece
Painting & Sketching with Michael Gahagan
Sat 19 - Fri 1 Sep 2023
This course will be suitable for both beginners and the more experienced participants. A variety of drawing and painting medium will be used particularly watercolour, pastels, pencils, charcoal, and mixed media.
All participants will receive personal and artistic support to maximise individual progress.
For beginners, and those with little experience, the course will give you a broad introduction to watercolour painting and sketching in a supportive setting and cover a range of drawing and painting techniques. For the more experienced participants ,this will give you an opportunity to improve your existing painting, drawing and sketching skills, explore your observational skills and develop your creative drive and individual style.
Skyros is an artist's paradise to work in given the light, whitewashed village, colourful flora, and panoramic views of turquoise seas and distant mountains. There will be plenty of inspiration and no shortage of subject matter!
---
What's included?
Michael's course is held in Atsitsa Bay on Skyros island in Greece and is part of the wide range of courses and activities available. The holiday includes full board twin shared accommodation in an eco-hut. Single upgrades and twin shares in the house are available. Chat through the website, call +44 (0)1983 86 55 66 or email holidays@skyros.com to discuss your requirements. Find out more about the fortnight (AT6) here and the one week (AT7) here.
---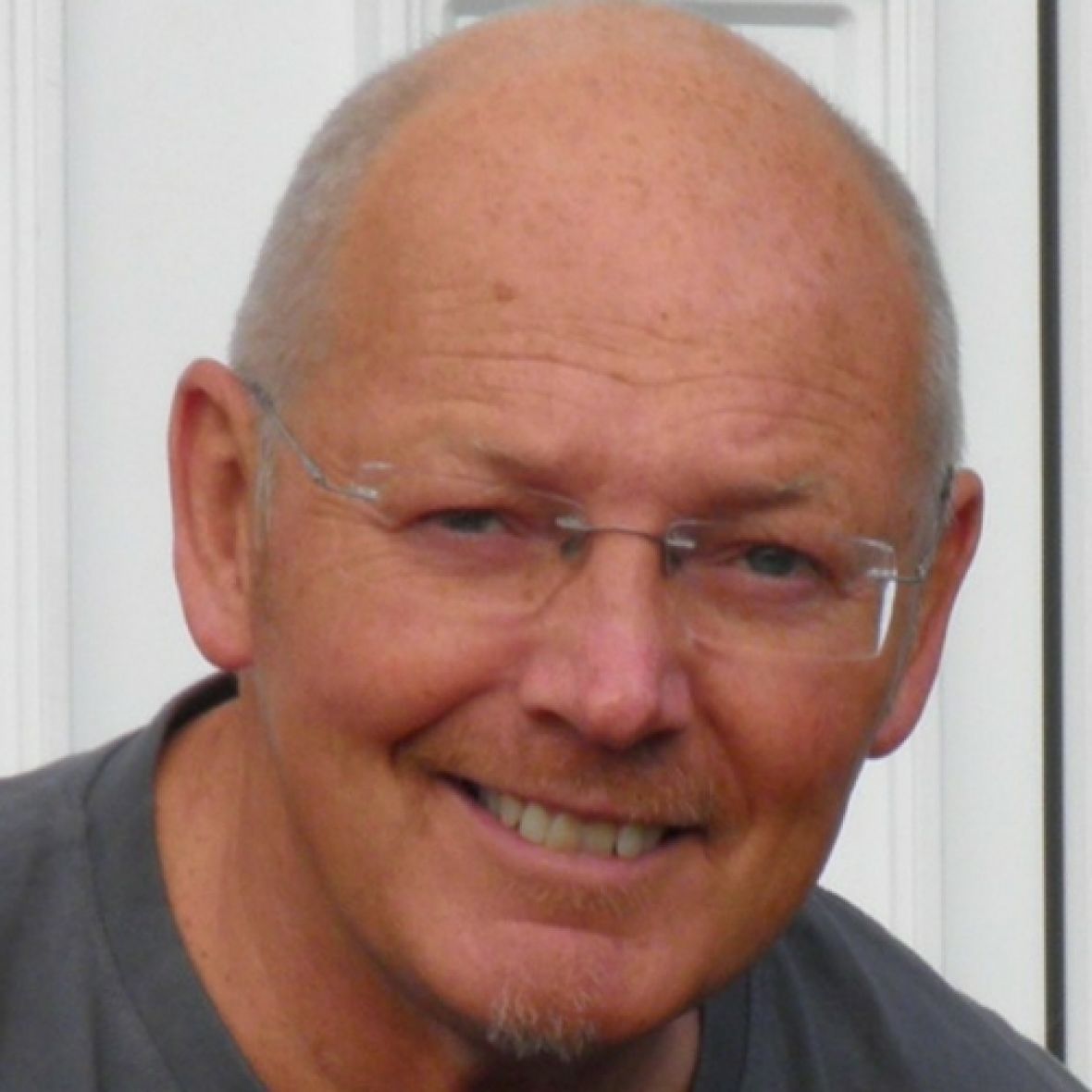 About Michael Gahagan
Michael is an accomplished artist who paints with various medium particularly watercolour, pastels and acrylics. His subject matter for his paintings is wide and varied including landscapes, seascapes and wildlife. Much of his artistic inspiration comes from his overseas tutoring sessions in Europe including Greece, Spain and Italy. Painting and sketching the dramatic landscapes, seascapes and village life of the beautiful Greek Island of Skyros is an artist's dream.
In addition to his artistic background, Michael is also a qualified business and life coach and is passionate about supporting participants to explore their creativity through various approaches that encourage participants to develop artistic skills at their own pace. Above all Michael is keen that participants enjoy their holiday and that their painting experience is engaging, relaxing, enjoyable and fun!
Michael's painting style varies according to his subject matter. He strives to obtain a vibrancy of colour in his landscape paintings using a loose expressive approach; however he is also able to turn his artistic repertoire to detail and precision in his popular wildlife, animal paintings and portraits. His animal illustrations have appeared in numerous articles and books and samples of his artwork can be seen in his website www.ionaart.com.
Michael gives participants the confidence to "have a go" or "brush up" on their existing artistic skills and his course is ideally suited to beginners as well as those with some experience. Participants can enjoy first class art tuition and demonstrations which are integral to them having a memorable and enjoyable holiday. Michael also hopes that participants return home from a great holiday with a renewed enthusiasm for painting and drawing!
What people say about Michael and his course:
Superb, patient and humorous, talented. Good teacher - he explains things.
Michael is a joy in art.
Michael was the best, he was very funny and an amazing teacher. I turned up to every one of his sketching and watercolour classes.
Amazing staff, especially Michael with his amazing teaching and jokes.
Loved Michael's watercolour, teaching.
Michael was brilliant! My son especially loved his course and humour.
Hilarious, skilled, made it fun and was able to match our varied levels from beginner to experienced.
Loved Michael's watercolour course, funny kind, great teacher, encouraging.
What a funny and helpful and encouraging teacher - the right balance.
Michael is the best art teacher I have had and I've been looking for 20 years. I learned all the basics that I'd been missing.
The courses offered and met my hopes and expectations. I especially liked the practical help and encouragement given by Michael in the art class"
Michael inspired and encouraged everyone on our course. He is the "bringer of joy" in art.