Book now
Activities at The Skyros Centre, Greece
ART STUDIO: Atmospheric Landscapes with Cate Whittemore
Sat 20 - Sat 27 May 2023
Commune with the iconic beauty and light of Greece! Exploring and painting on location and in the Skyros Centre art studio, we will play with water and color to develop your watercolor practice.
As we experience color-mixing and working wet and dry, we create depth of field, celebrate watery accidents, and allow your creative vision to flow.
---
What's included?
Cate's masterclass is held at the Skyros Centre on Skyros island in Greece. This Art Studio course runs alongside the Writers' Lab and Health & Wellbeing programmes. The holiday includes half board, twin shared accommodation in the village. Single upgrades are available. Chat through the website, call +44 (0)1983 86 55 66 or email holidays@skyros.com to discuss your requirements. Find out more about this holiday here.
---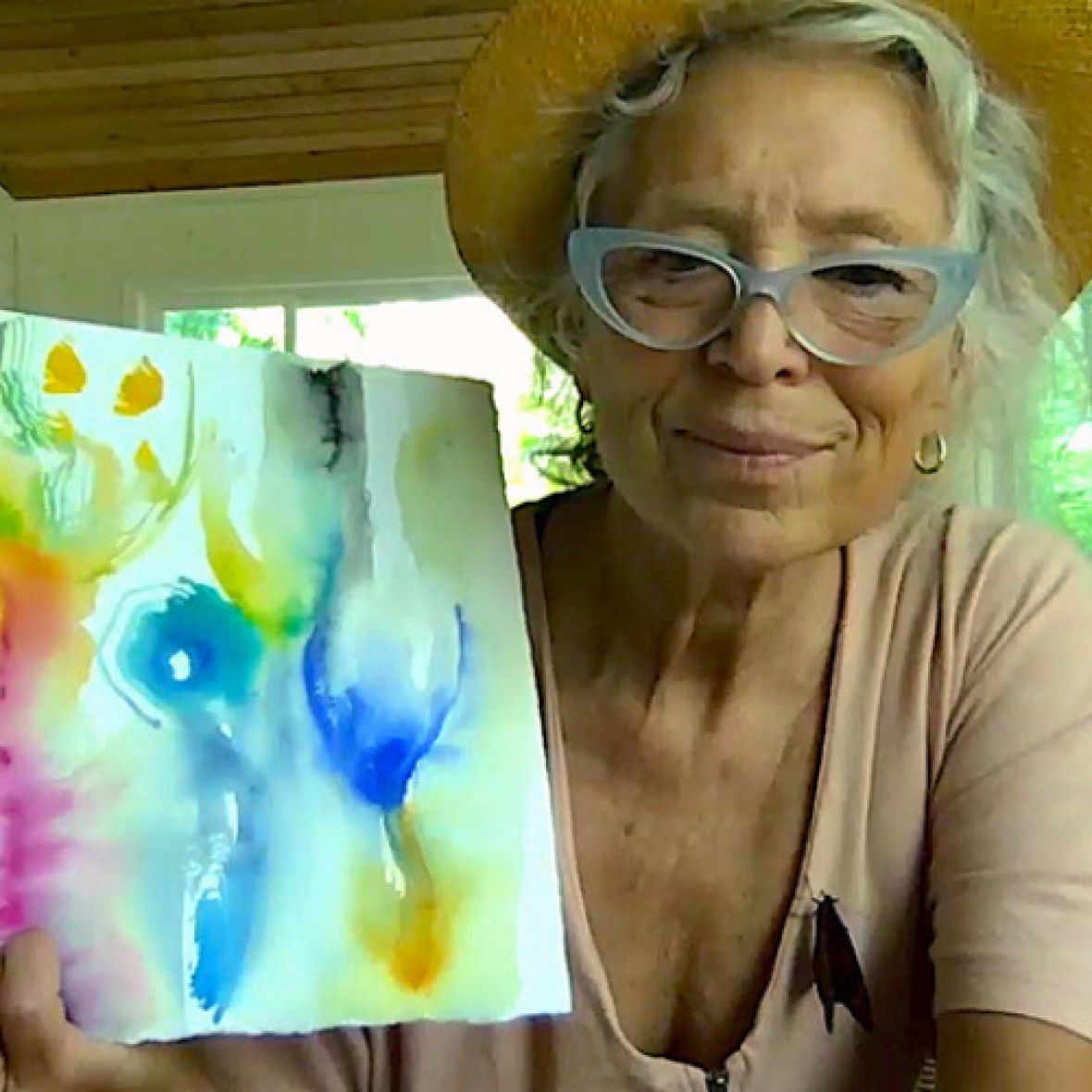 About Cate Whittemore
Cate Whittemore is a Broadway scenery painter and fine artist, who has developed an alternative approach to watercolour which eases all levels into the creative wonder of colour-mixing. This class is an invitation to experience watercoloring, and the surprising joys of found imagery. Cate will offer demonstrations, lead landscape-journaling while wandering, and co-create a painting via community. All are welcome.
What people say about Cate and her courses:
Amazing. She really gets the creative juices flowing.
Very encouraging and playful/enabling. Well done, Cate! Very warm.
Thoroughly enjoyed Cate's art class. The guidance she gives is excellent, combined with the freedom to play with colours is the perfect balance for me.