Holiday Facilitators: Marina White Raven
skill, experience, warmth
Biography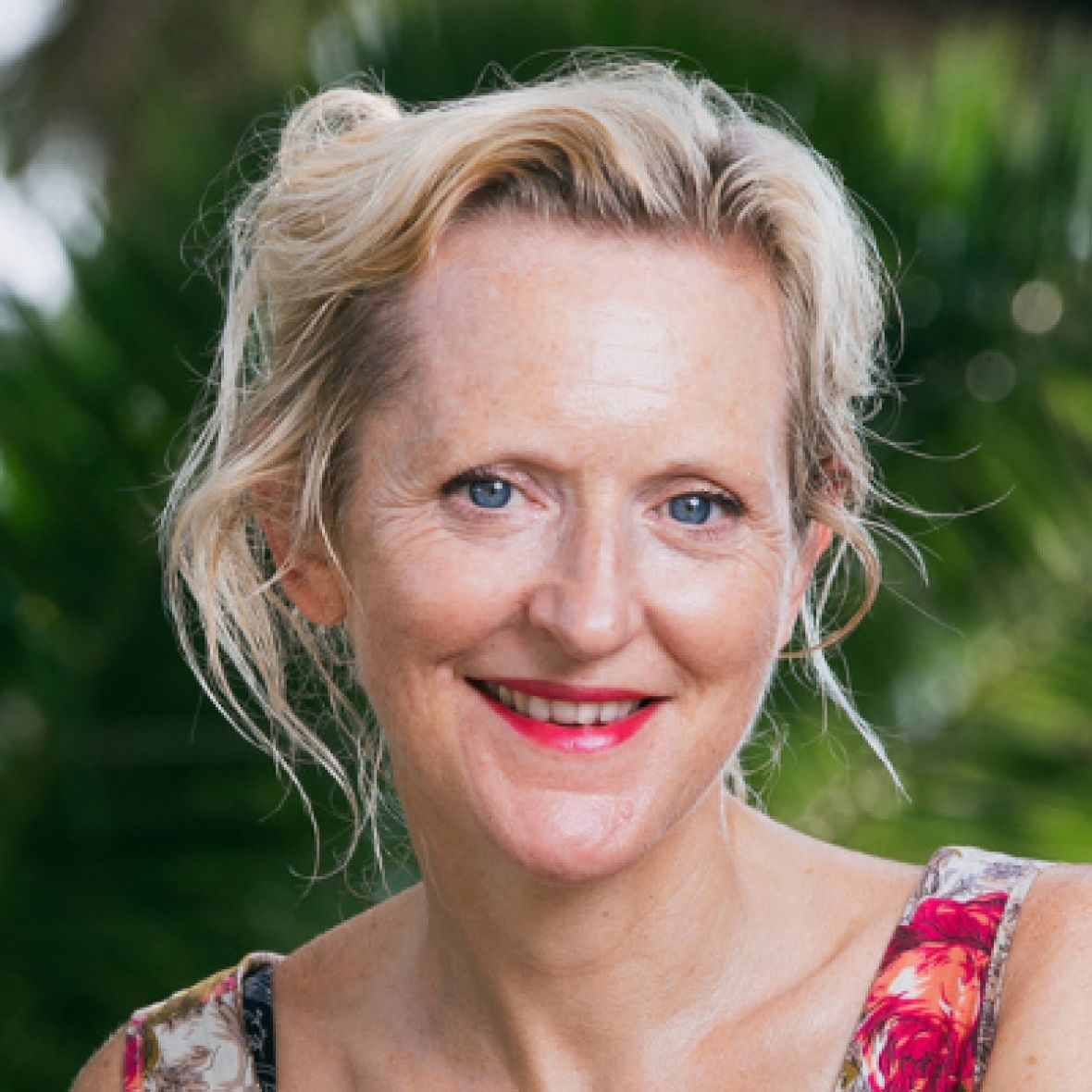 Marina White Raven is a yoga teacher, socially engaged artist, creative facilitator, clown teacher and creative life coach; she has performed and presented workshops for professionals, creatives and athletes internationally. With over 25 years experience delivering creative wellbeing programmes for groups and teams with complex needs, she brings a wealth of knowledge and ability and is exceptionally skilled at supporting high performing individuals, whilst also empowering the less privileged and socially excluded members of society.
Marina encourages people to move beyond pain and resistance, towards authentic whole hearted, expressive living. Her teaching establishes stability and suppleness in the body and mind and promotes a greater sense of integration, resilience and joy. Marina is keen to share practical tools and advice for healthy habit formation, simple ways to easily incorporate Yoga into busy lifestyles and how to kick start a daily practice.
An established teacher with a unique style Marina communicates the ancient teachings of yoga with her own creative flair; bodywork, breath, meditation and movement become an integrated weave of practices that are accessible and inclusive.
Marina trained for 3 years with the British Wheel of Yoga under the guidance of Derek Thorne and following advaita vedanta (non-duality) through the teachings of Ramana Maharshi. She is also a qualified Yoga4Health instructor. Further studies include Theravada Buddhism, Relational Gestalt, Thai yoga massage, Reiki gendai and Butoh dance.
Marina has performed and taught all over the world, in person and online; generating transformative artworks and experiences for a wide range of people. She most recently toured Mexico with her internationally renowned performance ritual: 'Practice for my Deathbed'.
"I believe Yoga is a discipline of awareness, leading to integration. Engaging in a more intimate relationship with the Self, we become empowered and are able to embrace positive change; breaking free from aspects that no longer serve us."
What people say about Marina and her courses:
Thoroughly enjoyed my first yoga class.
Marina was more than facilitating this week, she really taught the skills, meaning and process of yoga so that i really understood the positions. She was gentle and calm.
Yoga was wonderful.
I found Marina's yoga sessions beneficial and inspiring.
Sensitive approach means I hope I will practice yoga at home.
Where does Marina White Raven facilitate?
Sat 2 Jul - Sat 9 Jul 2022 (7 nights)
At a glance
Atsitsa Bay is a holistic holiday centre set in a stunning, natural location, right on the bay and surrounded by pine forest. With a wide range of courses and activities and an outstanding team of facilitators, it's the perfect place to be inspired and try something new. Logan Murray is directing this week in Atsitsa.
About
Skyros attracts mostly solo travellers from all over the world. Although all ages are represented approximately 70% are between 35-65. A huge majority - over 80 percent - report that the Skyros holiday experience had a lasting positive effect on their lives. Nearly a third of guests come back again and again - even after they have said that Skyros was the 'holiday of a lifetime'.
Inspiring Courses
Courses and activities are introduced to you at the beginning of each week. Choose your favourites from a wide range including yoga, writing, art, kayaking, windsurfing, personal development, singing, comedy and more.
Food & Drink
All meals are included and served as a buffet. Special diets are always catered for. Teas and coffees are available throughout the day. Other drinks and snacks can be purchased at Atsitsa's bar.
Guide Itinerary
07.15: Morning drop-in classes
08.30: Breakfast
09.00: Demos (news of the day)
10.30: Oekos (home groups)
11.15: Mid-morning courses
13.30: Lunch
15.00: Siesta/beach time
17.00: Afternoon courses
19.00: Sunset classes
20.00: Dinner & evening activities
Average Temperature
July and August are the hottest months in Skyros with temperatures averaging around 30 degrees Celcius. Light showers are possible but rare.
Location
Summary
Location
Atsitsa Bay, Greece
What's included?
More than three courses per day over four to five days each week

An unrivalled and vibrant community atmosphere

Fun evening activities and events

Three delicious Mediterranean meals each day

Twin shared rustic accommodation in Atsitsa's gardens
Travel
Outbound – Athens to Skyros via coach and ferry
Book your flight to arrive into Athens on Friday 1st July 2022. Spend the night with us at The Dorian Inn or book your own accommodation in Athens.
Our courtesy coach to the Dorian Inn hotel will leave Athens airport at around 20.15. Alternatively, take a taxi or the Metro if arriving much earlier or after this time. (Dorian Inn Hotel, Pireos 15-19, Athens 105 52, nearest metro = Omonia)
On Saturday we take you to Skyros island via coach and ferry transfer. The coach will leave the Dorian Inn hotel at 9.30am and arrive in Kymi at 1pm, giving sufficient time for lunch, (not included in price). We will board the ferry direct to Atsitsa at 2.30pm.
Return – Skyros to Athens via coach and ferry
On Saturday 9th July 2022, take our coach and ferry transfer back to Athens airport. The ferry leaves Skyros island at 7am. In order to leave sufficient time for the journey back to Athens airport and with two hours check-in, flights can be booked for after 2.30pm.
Alternatively, you can make your own way to Skyros and back, please enquire if you need any travel advice.
Transfer options (book online)
Outbound: Friday 1st July 2022 (overnight) and Saturday 2nd July 2022 (transfer day)
Overland transfer to Skyros island plus single occupancy at transfer hotel in Athens = £165.00

Overland transfer to Skyros island plus twin share at transfer hotel in Athens = £130.00 (only available

for those travelling with another person, we regret we cannot pair travellers at this time)

Overland transfer only (no accommodation) from Athens to Skyros island by coach and ferry = £75.00
Inbound: Saturday 9th July 2022
Transfer from Atsitsa to Athens airport by coach and ferry = £75.00