Holiday Facilitators: Marina White Raven
skill, experience, warmth
Biography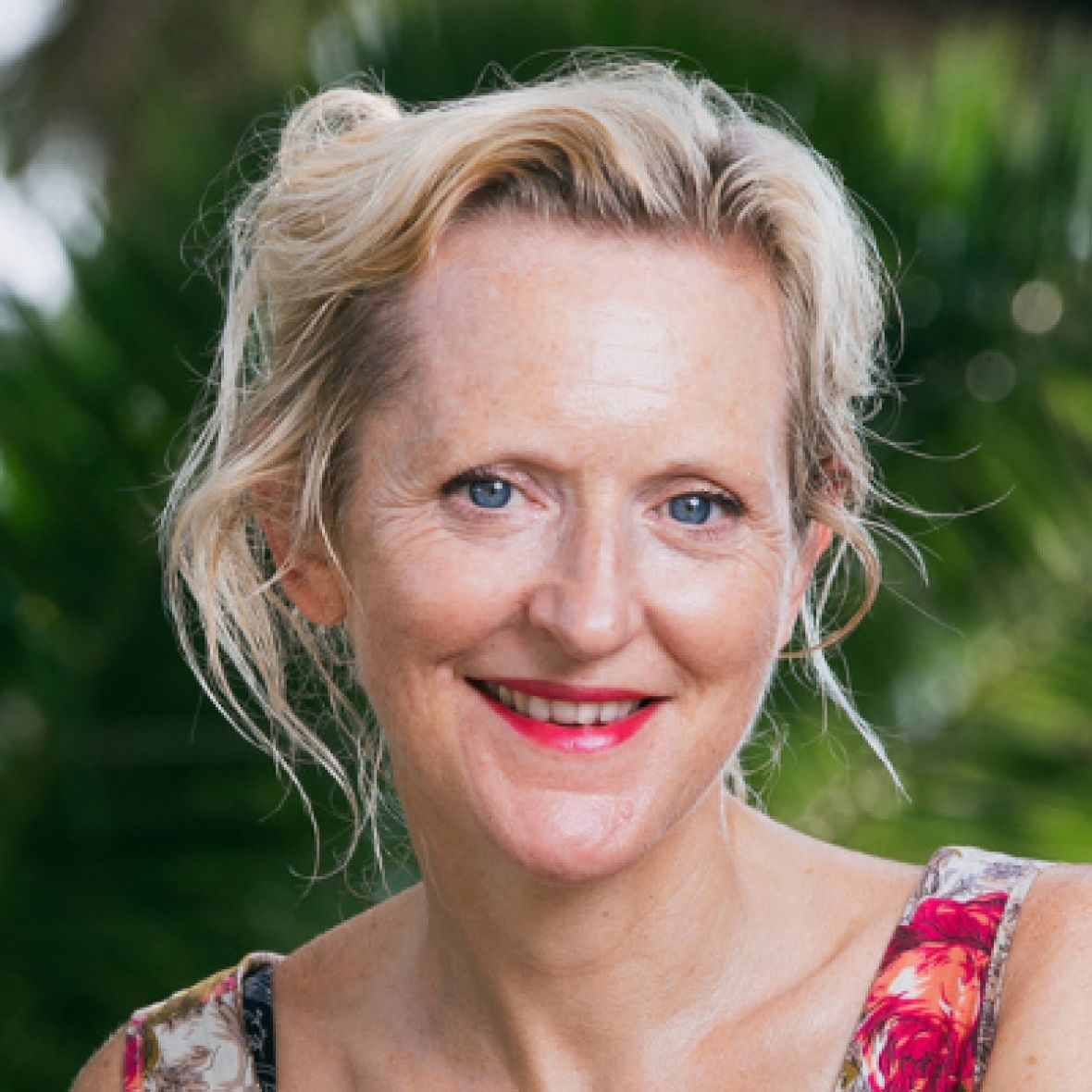 Marina White Raven is a yoga teacher, socially engaged artist, creative facilitator, clown teacher and creative life coach; she has performed and presented workshops for professionals, creatives and athletes internationally. With over 25 years experience delivering creative wellbeing programmes for groups and teams with complex needs, she brings a wealth of knowledge and ability and is exceptionally skilled at supporting high performing individuals, whilst also empowering the less privileged and socially excluded members of society.
Marina encourages people to move beyond pain and resistance, towards authentic whole hearted, expressive living. Her teaching establishes stability and suppleness in the body and mind and promotes a greater sense of integration, resilience and joy. Marina is keen to share practical tools and advice for healthy habit formation, simple ways to easily incorporate Yoga into busy lifestyles and how to kick start a daily practice.
An established teacher with a unique style Marina communicates the ancient teachings of yoga with her own creative flair; bodywork, breath, meditation and movement become an integrated weave of practices that are accessible and inclusive.
Marina trained for 3 years with the British Wheel of Yoga under the guidance of Derek Thorne and following advaita vedanta (non-duality) through the teachings of Ramana Maharshi. She is also a qualified Yoga4Health instructor. Further studies include Theravada Buddhism, Relational Gestalt, Thai yoga massage, Reiki gendai and Butoh dance.
Marina has performed and taught all over the world, in person and online; generating transformative artworks and experiences for a wide range of people. She most recently toured Mexico with her internationally renowned performance ritual: 'Practice for my Deathbed'.
"I believe Yoga is a discipline of awareness, leading to integration. Engaging in a more intimate relationship with the Self, we become empowered and are able to embrace positive change; breaking free from aspects that no longer serve us."
What people say about Marina and her courses:
Thoroughly enjoyed my first yoga class.
Marina was more than facilitating this week, she really taught the skills, meaning and process of yoga so that i really understood the positions. She was gentle and calm.
Yoga was wonderful.
I found Marina's yoga sessions beneficial and inspiring.
Sensitive approach means I hope I will practice yoga at home.
Where does Marina White Raven facilitate?
Mon 2 Aug - Fri 6 Aug 2021 (4 nights)
At a glance
The Grange in the Isle of Wight has been awarded four star guest accommodation by the AA and receives TripAdvisor's Certificate of Excellence year after year. The Grange has also been awarded the 'Good to Go' accreditation by Visit England which means all steps are in place to meet government guidelines, ensuring you have a safe and enjoyable stay. Meet like-minded new friends and explore your potential with inspirational, skilled facilitators who will support you. Do as much or as little as you choose.
About
Skyros attracts mostly solo travellers from all over the world. Although all ages are represented, approximately 70% are between 35 and 65. The Grange is a stunning Georgian country house, surrounded by greenery and close to Shanklin's sandy beach, cosy pubs and restaurants and the local train station.
Accommodation
Share a room with a friend or family member. Or choose single occupancy of a room. The supplement for single occupancy is £140 for four nights.
Inspiring Courses
Choose your Masterclass in advance of your holiday. Sign up for drop-in afternoon classes on-site. The holidays and courses will operate in accordance with government guidelines for hospitality.
Food & Drink
Holidays are inclusive of breakfast, lunch and dinner with regulations in place according to government guidelines at the time.
Guide Itinerary
Monday
16.00: Arrivals
18.30: Welcome Meeting
19.30: Dinner
Tuesday to Thursday
07.30: Breakfast
09.30: Demos (news of the day)
10.00: Oekos (home groups)
10.45: Masterclass
13.00: Lunch
17.00 Afternoon courses
19.30: Dinner & Nightlife
Friday
07.30: Breakfast
09.30: Demos (news of the day)
10.00: Oekos (home groups)
10.45: Masterclass
13.00: Lunch​ & departures
Average Temperature
As with much of the UK weather is changeable - although the Isle of Wight does boast a micro-climate and is one of the sunniest places to visit. Fingers crossed for good weather!
Location
Summary
What's included?
Eight hours of your chosen Masterclass per week

Afternoon drop-in classes for three afternoons

Additional ad-hoc morning and evening activities

Community structures unique to Skyros that bring everyone together in a fun and authentic way

Twin shared 4-star guest accommodation (single upgrades available)

Breakfast, lunch and dinner

Local walks and opportunities for excursions
Travel
The easiest way to reach The Grange is usually by train. Buy a return rail ticket to Shanklin via Portsmouth Harbour and your ticket will include crossing the Solent in 15 minutes by FastCat. An island train meets the FastCat at Ryde Pier Head and takes you on to Shanklin in 25 minutes. Outside Shanklin station, take a cab for the 3-minute journey to Eastcliff Road or walk to The Grange in around 15 minutes.
If you decide to drive then book your crossing online with Wightlink or Red Funnel Ferries. Call 01983 867644 or email us at stay@thegrangebythesea.com for ferry discount codes.