Holiday Facilitators: Crysse Morrison
skill, experience, warmth
Biography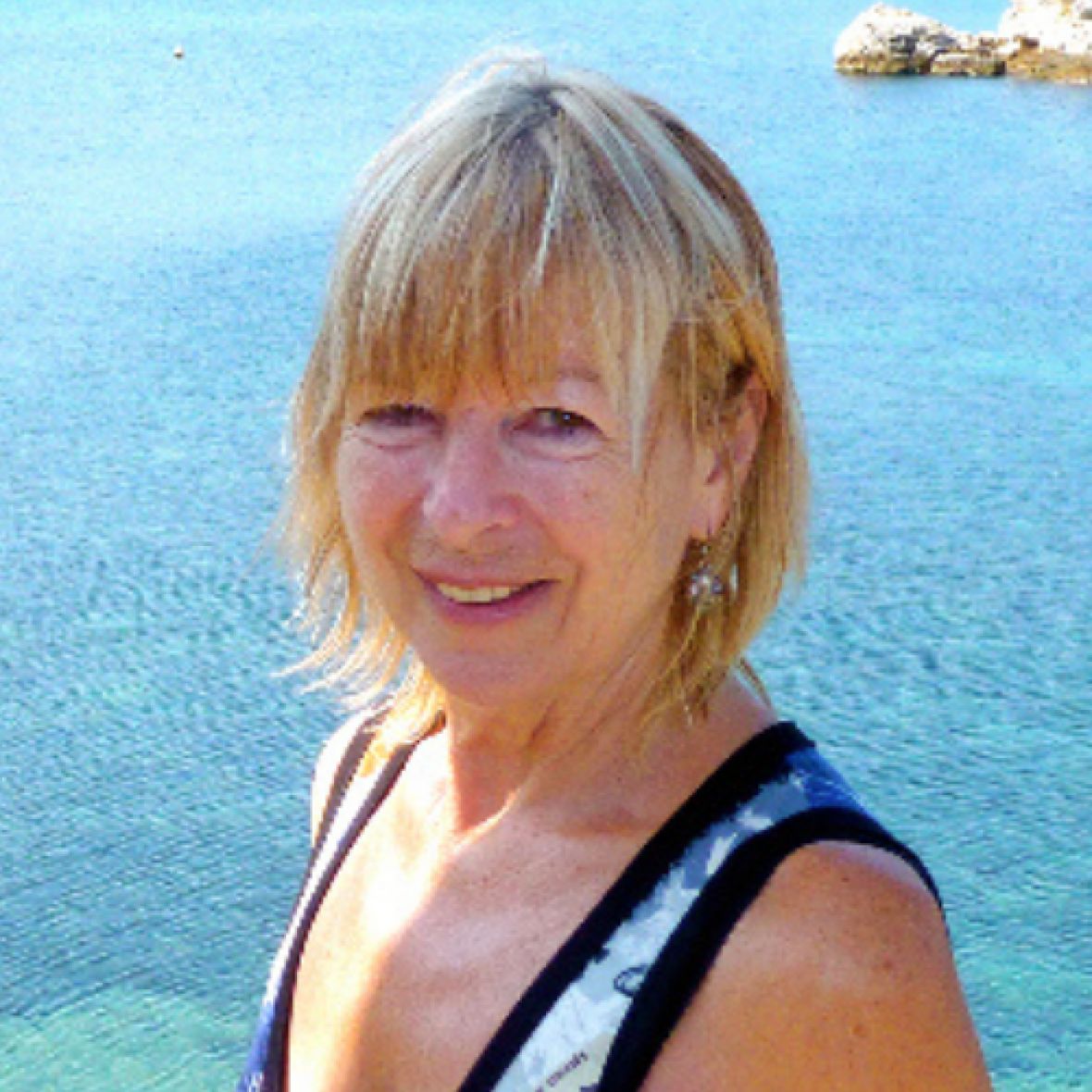 Crysse was inspired by a Skyros Writers' Lab session to make a career change and is now a full-time freelance writer. Her two novels were published by Hodder & Stoughton and her short fiction has been widely published and broadcast. More recently, Crysse has published a book of her performance poems with Burning Eye, and a non-fiction account of her home-town ('Frome Unzipped' with Hobnob Press. Also in stage drama, she writes and co-produces for Nevertheless Fringe Theatre locally, and is an artistic associate of the Merlin Theatre Frome. Crysse is an experienced creative writing tutor and has led creative writing courses and workshops throughout the world.
Where does Crysse Morrison facilitate?
Sun 30 Aug - Sun 6 Sep 2020 (7 nights)
At a glance
The Skyros Centre is the original home of Skyros holidays, the perfect creative, wellness adult-only retreat. Meet like-minded new friends and explore your potential with inspirational, skilled facilitators who will support you. Enjoy laid-back Greek island life. Do as much or as little as you choose.
About
Skyros attracts mostly solo travelling guests from all over the world. Although all ages are represented approximately 70% are between 35-65. The Skyros Centre is set in the stunning hillside village, with panoramic views of the hills and the sea.
Accommodation
Stay in traditional Skyrian rooms or by the sea. Twin shared occupancy is included in the price or book single occupancy.
Inspiring Courses
Choose your Writers' Lab or Health & Wellbeing Masterclass in advance. Your Masterclass will run mid-morning for three hours per day, five days per week. Enjoy morning Yoga and afternoon Music & Arts drop-in classes open to all.
Food & Drink
Meals are half board - usually breakfast and lunch but sometimes dinner instead - and served as a buffet. Special diets are always catered for. Tell us your preference when you book. Tea and coffee are included and available all day.
Guide Itinerary
07.15: Morning Yoga (open to all)
08.30: Breakfast
09.30: Demos (news of the day)
09.45: Oekos (family groups)
10.30: Your Masterclass
13.30: Lunch
15.00: Siesta/beach time
18.00: Music & Arts (open to all)
20:00: Dinner & Nightlife
Average Temperature
July and August are the hottest months in Skyros with temperatures averaging around 30 degrees celcius. Light showers are possible but rare.
Location
Summary
Location
The Skyros Centre, Greece
What's included?
15 hours of your chosen Masterclass per week (Writers' Lab or Health & Wellbeing programme)

Five mornings of drop-in Morning Yoga per week

Four afternoons of Music & Arts classes per week

Community structures unique to Skyros that bring people together in a fun and authentic way

Twin shared accommodation in the traditional Skyrian village or by the sea (upgrades available)

Breakfast and lunch, although sometimes dinner in place of lunch

Local walks and talks as well as organised excursions including a boat trip
Travel
​​Outbound – Athens to Skyros via flight
Book a flight to arrive into Athens on Saturday 29th August. Spend the night with us at The Dorian Inn or book your own accomodation. Book a flight to depart from Athens to Skyros with Aegean Air on Sunday 30th August at 16.00.
(Book your flight to arrive in Athens by 18.55 in order to make it on to the courtesy bus to the Dorian Inn hotel. Alternatively, you can take a taxi or the Metro if arriving after this time.)
It is possible to fly to Skyros all in one day if you arrive into Athens by 13.00 to connect with the Skyros afternoon flight.
Return – Skyros to Athens via flight
Book your flight home from Skyros to Athens on Sunday 6th September at 17.05. Book a flight after 19.50 from Athens back home.
Alternatively, you can make your own way to Skyros and back, please enquire if you need any travel advice.
All transfer packages are supplementary.